I'll Take You There Metabook™
Platform: iPhone & iPad
Author: Metabook Inc.
Category: Book
Version: 1.1
Downloads: 662
---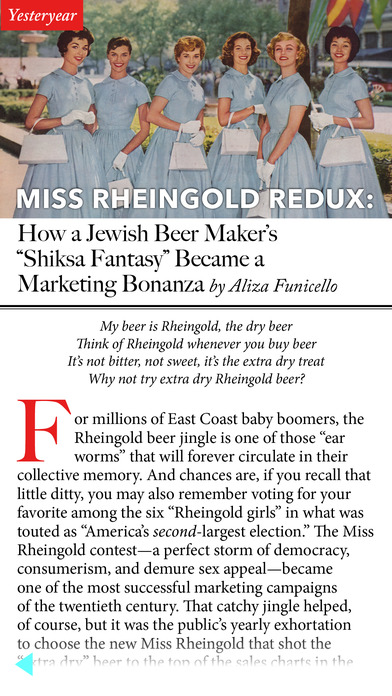 ---
App description:
#1 New York Times bestselling author and two-time Oprah's Book Club pick Wally Lamb delivers a new novel, I'll Take You There, in a breathtaking new digital format: Metabook.

I'll Take You There tells a deeply affecting story of one man's life—and of the remarkable women who impacted it. This stunning new novel stands as a testament to the power of family, the resilience of love, and the enduring magic of movies.

The I'll Take You There Metabook includes:
- The complete novel
- An audio dramatization of the book performed by a star-studded cast featuring Kathleen Turner, Laura Benanti, Dana Delany and Jeremy Sisto
-An original short film about trailblazing silent film director Lois Weber (a pivotal character in the book) featuring Elizabeth Banks
-An intimate profile of author Wally Lamb filmed at the historic Garde Theater, one of the novel's most important settings
- An original soundtrack featuring a new version of the Grammy-winning classic "At Seventeen" by Janis Ian; a gospel rendition of the song "I'll Take You There"; and "Change," the theme song to I'll Take You There, written and performed by Hélène Muddiman 

- Discussion questions prepared by Wally Lamb
- 360° galleries
- Social media sharing
and more.

ABOUT WALLY LAMB: Wally Lamb is the author of five New York Times bestselling novels: She's Come Undone, I Know This Much is True, The Hour I First Believed, Wishin' and Hopin' and We Are Water. He was twice selected for Oprah's Book Club. Lamb also edited Couldn't Keep It to Myself and I'll Fly Away, two volumes of essays from students in his writing workshop at York Correctional Institution, a women's prison in Connecticut, where he has been a volunteer facilitator for the past seventeen years. He lives in New York and Connecticut.
 
ABOUT METABOOK: Metabook is the new digital reading experience for iPad and iPhone that seamlessly integrates works from top authors with exclusive content from Grammy®, Emmy®, Tony Award® and Academy Award®-caliber talent. Following the success of its debut title, John Berendt's record-setting bestseller Midnight in the Garden of Good and Evil (also available on the App Store), Metabook released its first original title, I'll Take You There by #1 New York Times bestselling author Wally Lamb.
TAG: app, iPhone & iPad,Book
---
Similar Apps
---
More from developer
---