Home decoration design
Platform: iPhone & iPad
Author: huaquan lu
Category: Reference
Version: 6.1
Downloads: 1546
---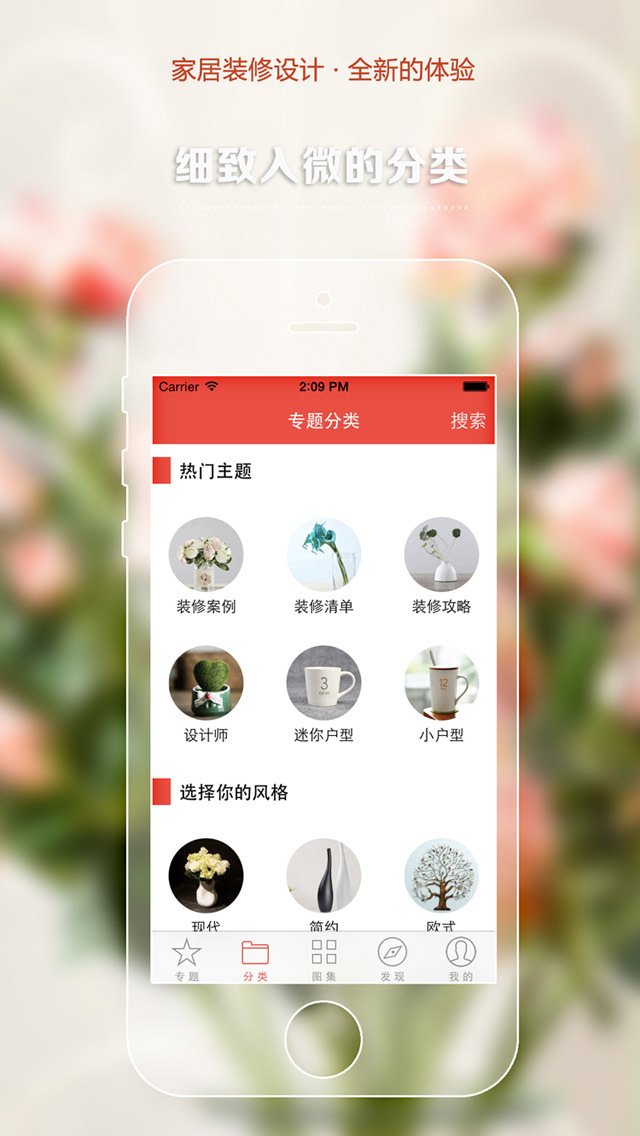 ---
App description:
Home decoration design your home improvement is a good helper! Introduced various types of effect of the decoration and home improvement programs: the transformation of the living room, bedroom, study, kitchen, restaurant, bathroom, children's room, balcony, old house, marriage room, home goods, home improvement, storage, simple, IKEA, idyllic, Mediterranean, modern, Chinese, European, Korean, you can refer to

Home improvement programs introduced:

Designed to incorporate cleaner, brooms and other cleaning supplies. "In the closet stocked with a corner opened the door, placed in the storage rack and compact storage box, the most commonly used tools placed here, more conducive pick. simple framework can incorporate into more cleaning supplies, enclosed storage design home beautiful and stylish. "

Decoration effect:

Fashion large murals corn poppy, corn poppy this is so mouthwatering, was selected in the designer's drawing board on a completely different life ajar tenderness, more than the momentum of an nei "


Living room sofa:

Modern minimalist leather sofa set, black head layer cowhide, crafted by hundreds of process. Former low-high curve cleverly links the armrest and backrest, simple smooth, connected to lie down a bit at the armrest cushion the entire curve the camber bending reference body lying standard. "

Users renovation experience sharing:

"We get the house in May this year to get the key into the new house, the gut feeling I would like to house slaves are aware, I think this is our new house, so excited barking and jumping that day, because we after our wedding day in October, so we got to the house and acceptance hurry dare renovated. Honeymoon returned and quickly before adding activities sun drying works, at first, we are still fantasy with different kinds of decoration, her husband mainly practical to deny, then think about marriage room, so I finally freeze for the pastoral style living room TV wall own DIY simple and elegant chandelier in the living room is the European style of pastoral "
TAG: app, iPhone & iPad,Reference
---
Similar Apps
---
More from developer
---