BeachPro - FREE Surf Report, Weather Forecast, Tide Times
Platform: iPhone & iPad
Author: Daniel Williams
Category: Weather
Version: 1.8.0
Downloads: 6K
---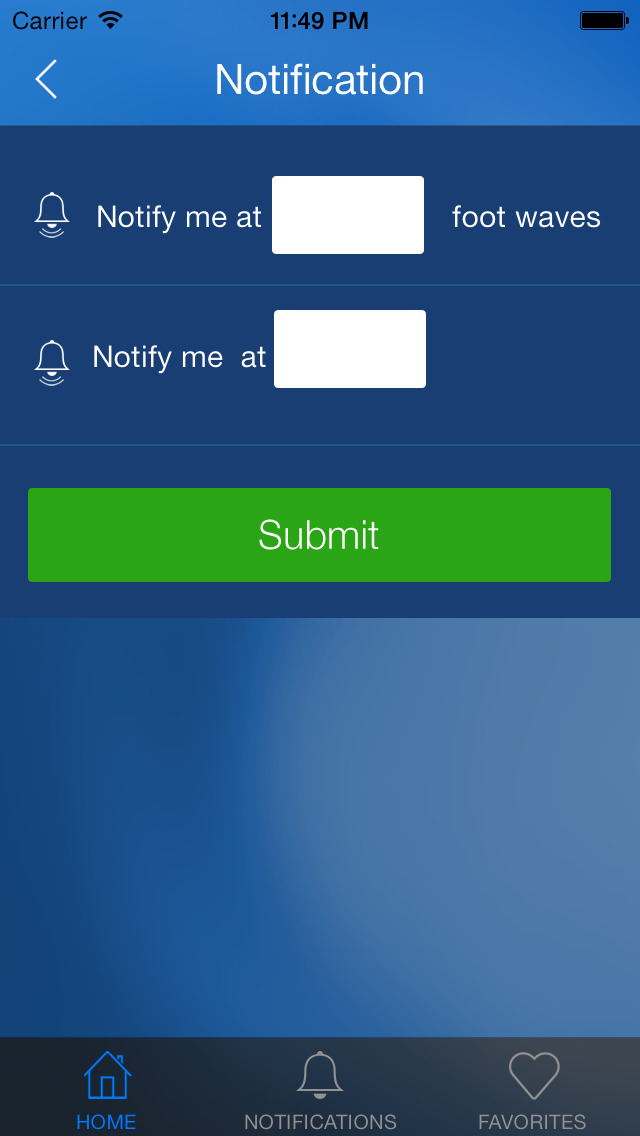 ---
App description:
Welcome to BeachPro!

BeachPro provides beach details, surf reports, 7 Day wave heights, GPS locations, Weather, tide times and more for over 5,000 Beaches Worldwide!

The app has a special feature that will notify you know when the waves at your beach are at the height you want them...at the time of day you want to go, everyday!


IMPORTANT: 
To add Favorites and Notifications you need to select "OK" when you get the first pop up when downloading the app saying: ("BeachPro" Would Like to Send You Notifications)

ITS A SIMPLE FIX: 
If you have pressed "Don't Allow" for the users that already have this app, you will not be able to add Favorites. To add Favorites and Notifications you will need to go to "Setting" on your iPhone or iPad, then press "Notifications" scroll down to "BeachPro" and press the button to "Allow Notifications". 

Once you do this you will be able to add Favorites and Notifications. The comments in the reviews that said they were not able to add Favorites or Notifications may of pressed the "Don't Allow" button or turned off the "Allow Notifications" in the settings. 




BeachPro Includes:
• NEW! GPS Locations
• NEW! Directions connected to Google Maps
• Button to change between Meters and Feet
• Wave Height Chart
• Tide Height chart
• Surf Report
• Digital Wave Height
• Water and Outside Temperature
• Button to change between Fahrenheit and Celsius 
• Beach Details
• Wind Speed
• Weather
• Wind Direction
• Swell Direction 
• Swell Period
• Digital Height of the Tides 
• 7 Day Wave Forecast 
• Sunrise and Sunset 
• Moonrise and Moonset 
• Wind Chill 
• Humidity
• Feels Like
• Dew point 
• Weather Forecast (Sunny, rain, cloudy, etc.)  
• Cloud Coverage Percentage
• A way to add all your Favorite beaches
• Plus much more!



How the notifications work:

You set select a beach
Click the words 'notifications'
Then select the time of day and wave height size you wish to be alerted on
Then sit back and relax, without the need to check the surf report!

Next day and any day after that if the waves are the size you want them at the time of day you like to surfing BeachPro will send you a notification saying
example (Your waves will be ready at Jacksonville Beach at 10:20 am)
You will get the alert about 30 mins before the waves are ready!




Adding Beaches:

If your beach needs to be added to BeachPro - just let us know by leaving comment. 
In the comment just include: Country -> State -> Beach Name or Beach Address and will be happy to get you a surf report ASAP!

If a surf report is misplaced on the GPS please just let us know on 
http://www.beachproapp.com/contact-us.html and it will be updated!

We're in the process right now of adding beaches up and down each Coast,
This world has lots of beaches and we want to get them all for you! 



Enjoy the BeachPro App experience and have a Awesome Day!
TAG: app, iPhone & iPad,Weather
---
Similar Apps
---
More from developer
---