Trivia Guru - Cheats for Trivia Crack
Platform: iPhone & iPad
Author: Dan Steven
Category: Games
Version: 1.0
Downloads: 1518
---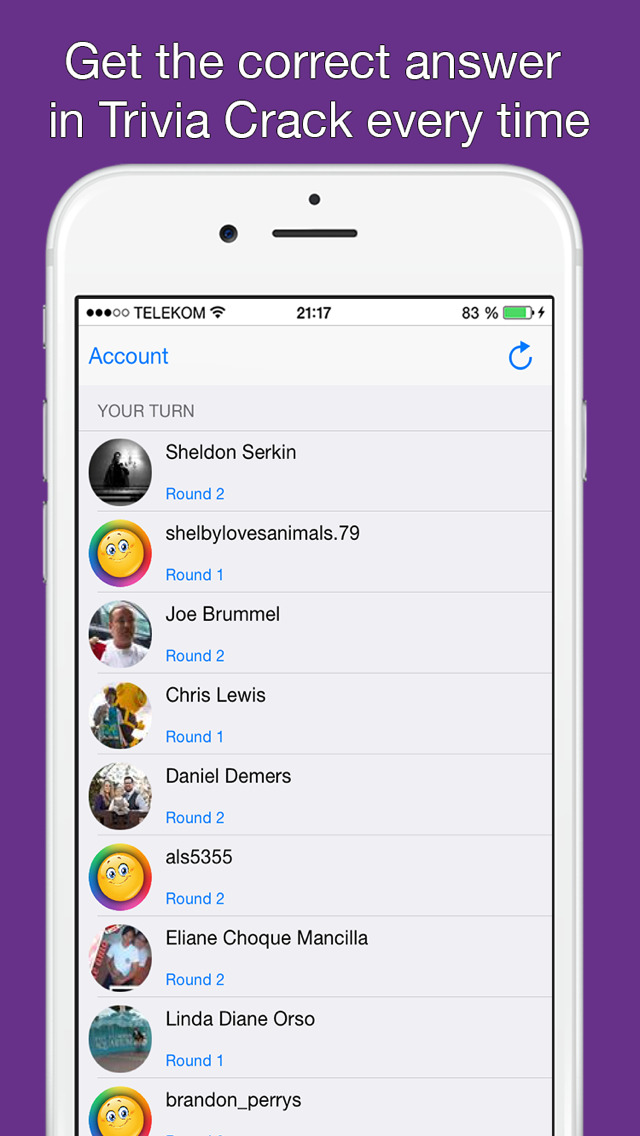 ---
App description:
Trivia Guru - Get free answers to any Trivia Crack question!

• The Cheat app that always works!
• Any question!
• Any category!
• Any language!
• Any account! You could help friends.
• No need for screenshots!

If you ever got frustrated by a Trivia Crack question, now, we have a fix!
Great news! Now you can get all the answers for free, and quickly return to your game to play the correct answer within seconds! 

Our auto game import ensures that all answers are included, even for future questions that are added to the game later! Easy, safe, instantaneous!

This app is in no way affiliated with the authors of any app, game, licensor, or trademark mentioned in this description or inside the app.
TAG: app, iPhone & iPad,Games
---
Similar Apps
---
More from developer
---