Achoo Gaboo - Interactive Kids Book
Platform: iPhone & iPad
Author: Pixure Book Publishing LLC
Category: Book
Version: 1.02
Downloads: 654
---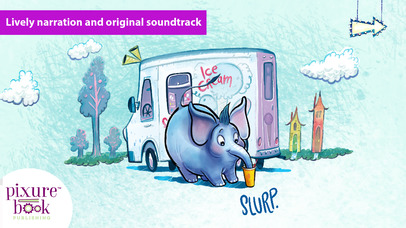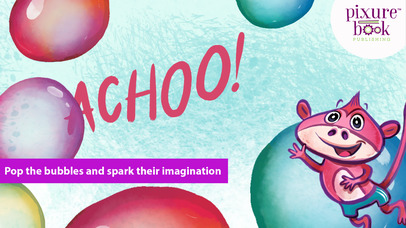 ---
App description:
GOLD MEDAL - Moms Choice Awards
Achoo Gaboo is an interactive story for preschoolers about a clumsy elephant with a sneezing fit that won't quit. Every time Gaboo achoos, kids can pop the rainbow bubbles that trumpet from his trunk and tickle his monkey friends who giggle "bless you." Lively narration, funny rhymes and interactive animation make this imaginative story engaging for early readers. 

REVIEWS:
"All the hallmarks of a classic picture book alongside thoughtful enhancements." – Digital-Storytime.com (4.25 stars)
"Achoo Gaboo is a delightful reading experience that will send young kids into fits of laughter... Highly recommended." – geekswithjuniors.com
"A new classic!" @AppsEdTech

FEATURES:
- Narration on/off setting to read to child or on their own
- Tap the characters for added interaction 
- Build vocabulary with rhyming text
- Introduce story structure and plot line
- Encourage creativity with imaginative scenes
- Promote language development with laughter
- Play original music and funny sound effects


CHILD-FRIENDLY POLICIES (Moms with Apps developer):
- No in-app purchases
- No third-party advertising
- No social media connections

CONNECT WITH US:
- facebook.com/pixurebooks
- twitter.com/pixurebooks
- pixurebooks.com

Pixure Book Publishing, based in Pittsburgh, Pennsylvania, transforms children's stories into interactive apps for a generation of digital natives. Let's make literature click.
TAG: app, iPhone & iPad,Book
---
Similar Apps
---
More from developer
---